auckland - city of sails



when travelling to new zealand you will normally arrive in auckland, with more than one million people the biggest city in new zealand. nearly 1/3 of the new zealand population is living in the auckland area.

next page: sheep



rangitoto island in the hauraki gulf is a very good example for the volcanic origin of the whole region. there are several other islands in the hauraki gulf that are reachable by regular ferry connections.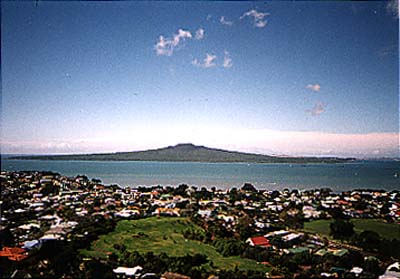 on the next three pictures you can see auckland from the top of the sky tower, the highest building in the southern hemisphere (328m). auckland isn't a city with many skyscrapers, but the city area is the 4th biggest in the world!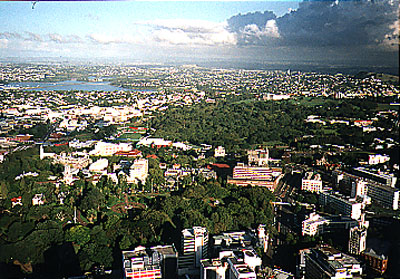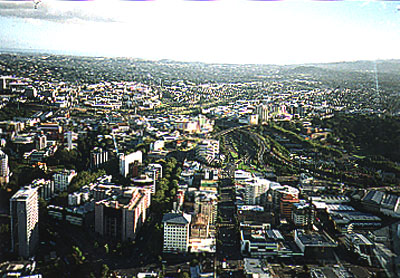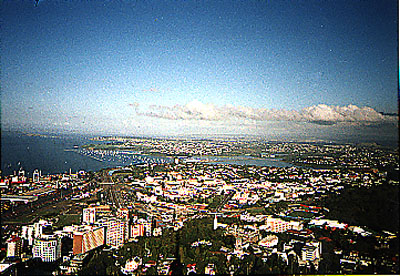 auckland is also called the city of sails and when you are there on a nice sunny day then you will easily understand why. so i have tried it for myself on one of the tourist sailing ships. in the background the auckland harbor bridge.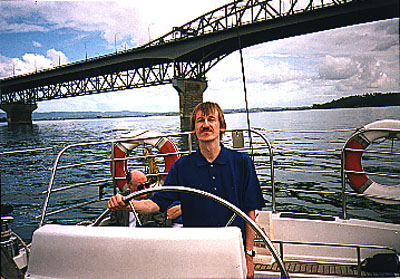 the skyline of the business district with the sky tower in the background. the old building on the left is the ferry building.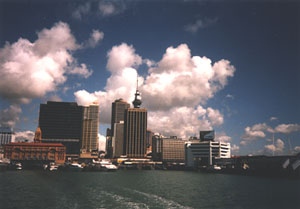 the sky tower from a much closer view and on the lower picture the entrance hall with the giant doll that is greeting the visitors.